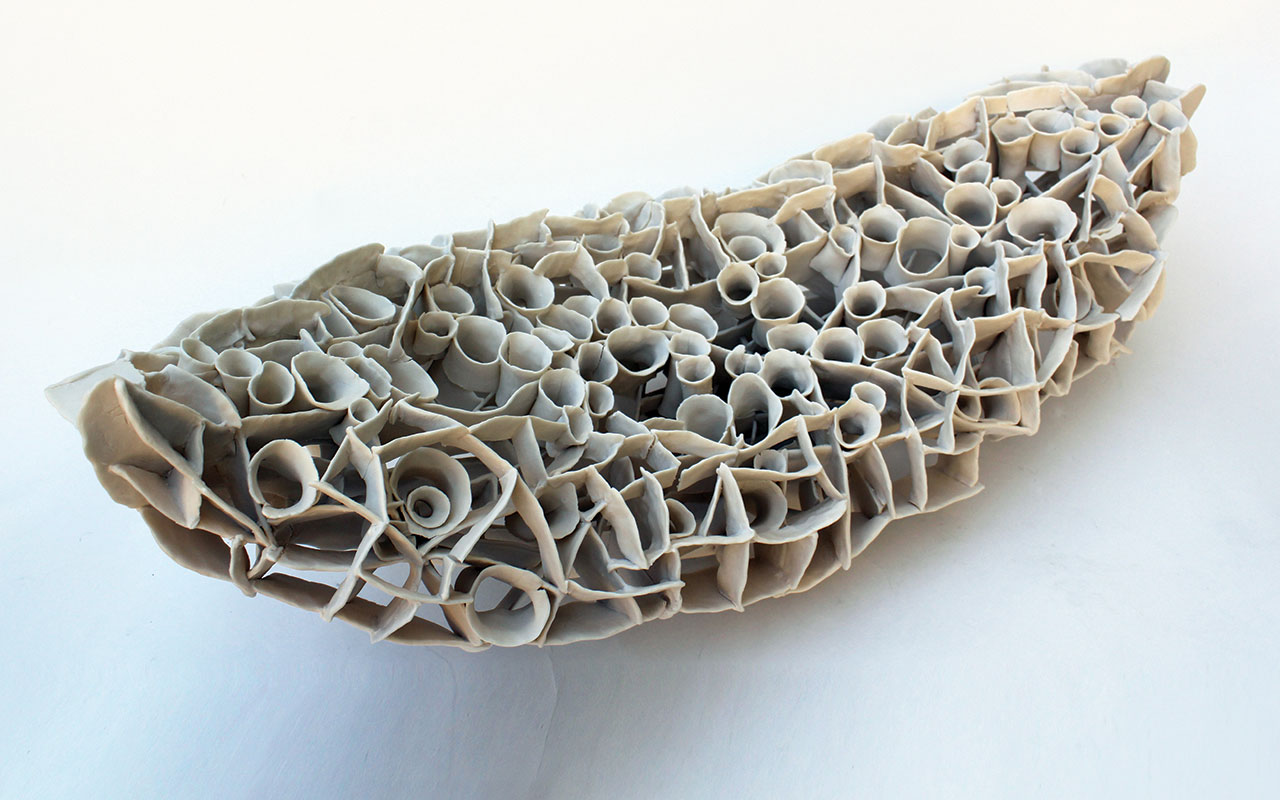 Artists
Trisha Burrough
Melissa D'Orazio
Carli Giese
Elliott Kayser
Hak Young Kim
Liz Lohr
Hans Miles
Jessica Palomo
Chris Phillips
Gayle Timmerman
Danyel Walker
Shiyuan Xu
Sculpting Science 2015
a provocative fusion of science and art
Please join us for the grand opening of Sculpting Science — the first Arizona State University ceramics exhibit that takes you into a microscopic world of science, far beyond what the human eye can see.

In a unique fusion of art and science, ceramics art students used high-resolution microscopic images of nature for inspiration, and science students used this experience to find new and creative ways to present scientific information.

This stunning exhibit features breathtaking ceramic sculptures, as well as incredible images of nature created by using extreme magnification.

The School of Life Sciences and School of Art invite you to share this spectacular, one-of-a-kind experience. Refreshments will be served.
Hosts: ASU School of Life Sciences and ASU School of Art
Where: 734 W. Alameda Drive, Tempe, AZ 85282
ASU Natural History Collections
When: Grand Opening Celebration, Thursday, October 15, 5 - 8 p.m.
Exhibit will be on display Oct. 20 - Nov. 5
Tuesdays and Thursdays, 10 a.m. - 4 p.m.
Cost: Free