About
Impacting the world with innovative solutions
Mission statement
To inspire and transform life science students by providing an innovative learning experience that prepares them to thrive in a dynamic and demanding world.
We aim to improve life by stimulating scientific discovery and solving critical problems at the intersection of the life sciences and society.
Our values
Pushing the boundaries of knowledge
Investing in diversity
Creating synergy
Serving our community
Pursuing excellence
Our vision
We aspire to become a global leader in life science education and discovery. We will create an atmosphere that inspires diverse groups of visionary students and researchers to lead with us.
Together, we will tackle emerging problems by embracing a rapidly changing world. Our solutions will help shape a more sustainable future for life on Earth.
Got any questions? Want to learn more? Feel free to reach out to us. Download our fact sheet for an overview of the great things our school has to offer.
Annual Report
The School of Life Sciences at Arizona State University is dedicated to fulfilling all aspects of the ASU charter, and our 2021-2022 academic year reflects that commitment.
Fact sheet
The School of Life Sciences is shaping a future of innovation through a culture of collaborative research and connected education.
By the number
2003
Year the school was founded
6,300
Current undergraduate enrollment
380
Current graduate enrollment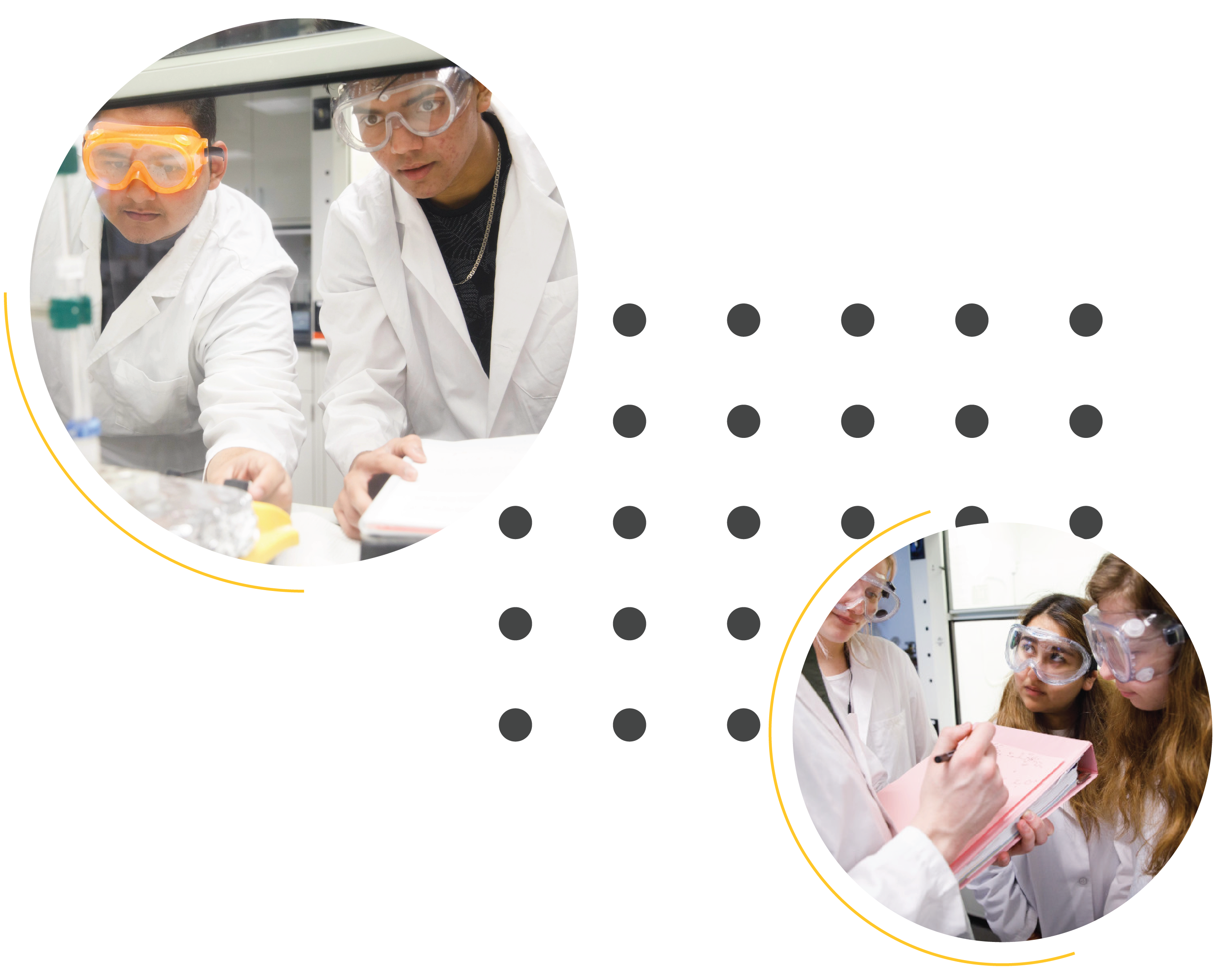 Our history
What is the School of Life Sciences?
In the fall of 2002, the Arizona Board of Regents and Arizona State University enthusiastically approved a proposal to create a new School of Life Sciences. This school would incorporate three academic departments including biology, plant biology, and microbiology.
The new school, nicknamed SOLS, began operating on July 1, 2003 — creating a new opportunity for interdisciplinary collaborations, research, and study in the life sciences.
The School of Life Sciences is the first academic unit to be created as part of ASU President Michael Crow's vision for a New American University.
In just less than a decade, this visionary move propelled ASU's School of Life Sciences to new academic heights worldwide. In 2011, it was ranked 21st in the world in biological sciences.
In the school's first year, we attracted 1,375 undergraduate students and 45 graduate students. Ten years later, we boasted a 105.5 percent growth in undergraduate enrollment, with 2,825 students in the fall of 2012. Currently, 3,360 undergraduates are enrolled in the school.
Our graduate program has grown by 700 percent, with 360 students currently enrolled. In our first decade, faculty numbers increased from 79 to 95, showing a 20.25 percent increase. Currently, our school has 107 faculty members.