BioBridge
Your college career begins now
Welcome future Sun Devils! We are excited you have chosen Arizona State University and the School of Life Sciences as your home for the next four years. Our primary concern is your success, so we encourage you to accept our offer to help in preparing you for college.
You are invited
Specifically, you are invited to participate in the BioBridge program, a free, 10 day event designed to give you a headstart on your college career.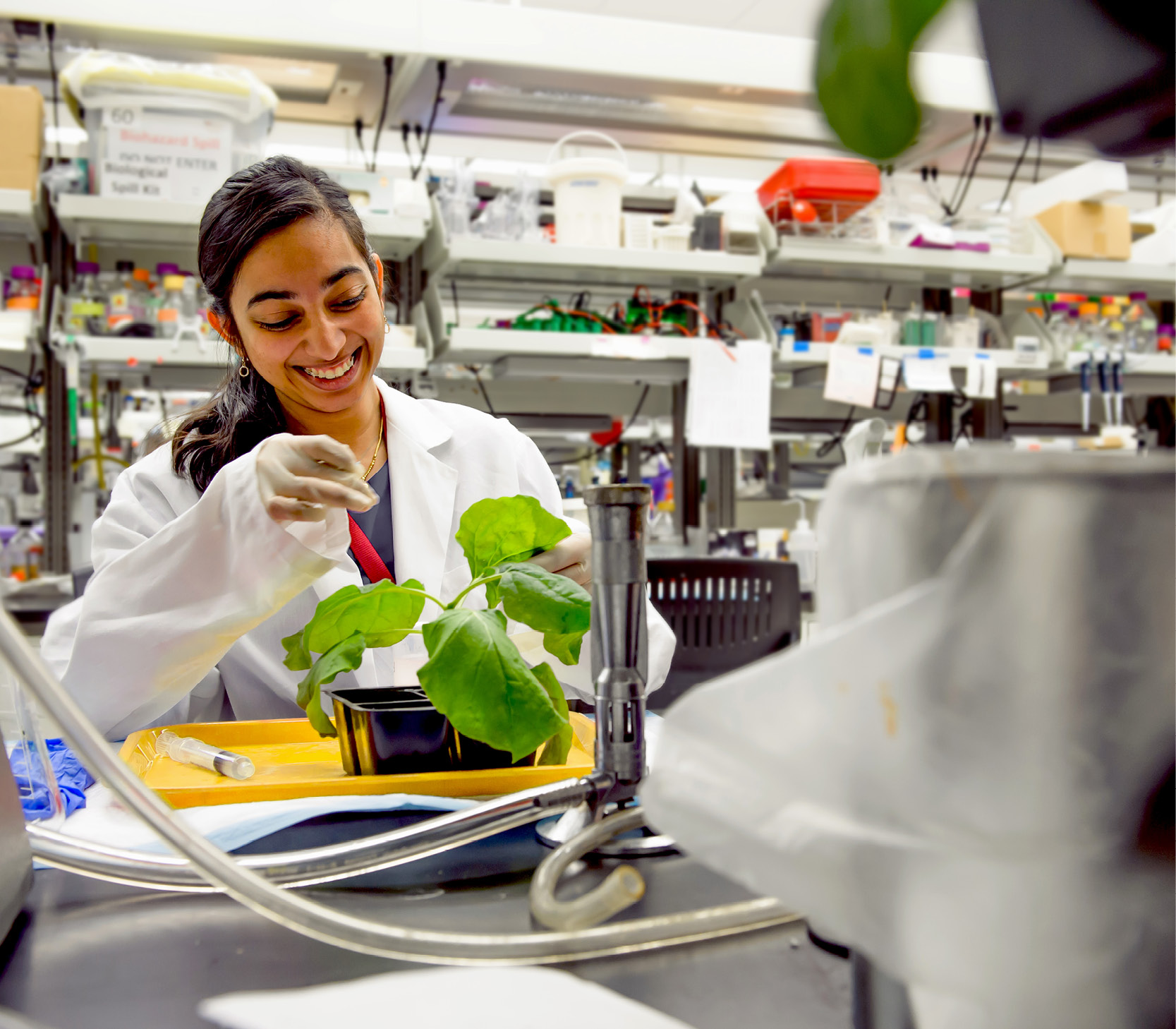 About the program
We aim to reduce the stress of transitioning from high school to college by giving you a headstart on forming new friendships and preparing for your success.
Our summer program will help you:
Learn strategies for succeeding in college
Meet professors, undergraduate assistants, academic advisors and staff dedicated to your success
Learn to think like a scientist
Be successful in your introductory biology class (BIO 181 and BIO 182)
Discover research opportunities in the School of Life Sciences
Learn note-taking tips and how to be proactive in a college class
Get to know classmates for two of your freshmen classes
Become part of the School of Life Sciences community
Learn about important resources
Become familiar with the beautiful ASU campus
Details you should know
The program is free
BioBridge 2022 runs Saturday, Aug. 6 - Sunday, Aug. 14 — including weekends
Schedule: 9 a.m. to 5 p.m. daily
Attend classes and workshops facilitated by faculty members and student mentors
Students signed up to live in residence halls will be able to move in early (more information will be provided closer to the start of the program)
Our promise to you
We promise — you won't be sitting and falling asleep in a classroom all day!
This program is lively, engaging and thought-provoking. You will receive a lot of individual attention.
And, we promise that you'll come away feeling ready to start college at the ASU School of Life Sciences!
Why you should sign up for BioBridge
We want to make sure you have the tools and confidence you need to be successful as you begin your college career. We're sure you'll make new friends and feel comfortable talking with professors.
After BioBridge, we hope you'll be even more curious about the science of life and excited to learn. And, we want you to know that we're here to help!
Participation in BioBridge is by special invitation only. Space is limited to the first 48 students. We encourage you to register early!
More information
Contact:
Dr. Janet Neisewander

Professor and BioBridge Director

Dr. Zachary Shaffer

BioBridge Director