Program Description
Degree Awarded: PHD Neuroscience
Established in 2007, ASU's interdisciplinary neuroscience PhD program recognizes the health burdens that come with brain-related illness. To address these issues, we have set out to uncover fundamental questions about the relationship between the brain and human behavior.
Our program emphasizes approaches that integrate several levels of analysis including molecular, cellular, systems, behavioral and cognitive. This allows you to investigate basic, translational and clinical questions about the relationship between the brain and behavior.
When you join this program, you'll be uniquely positioned to benefit from the expertise of researchers who are working in high-level medical, educational and research-driven organizations. Unlike other neuroscience programs, at ASU you'll be able to choose a mentor from four different institutions in the Phoenix metro area.
You'll gain real-world experience by collaborating with researchers from ASU, Barrow Neurological Institute, Translational Genomics Research Institute and University of Arizona College of Medicine-Phoenix to translate discovery into clinical practice. Research areas range from basic neuroscience mechanisms to human clinical trials.
As our students investigate important brain-related health issues impacting individuals and their families, they remain intently focused on the goal of finding treatments and improving preventative health. Most graduates from this program seek an academic career in a teaching or research university or a science career with a biotech or pharmaceutical company.
Courses and electives
School of Biological and Health Systems Engineering
BME 521 Neural Basis of Motor Control (3)
BME 532 Prosthetic and Rehabilitation Engineering (3)
BME 561 Clinical Neuroscience (3)
BME 568 Neural Plasticity and Neurorehabilitation (3)
School of Life Sciences
BIO 451/551: Cell Biotechnology Laboratory (4)
BIO 465/598: Neurophysiology (3)
BIO 515: Science, Technology and Public Affairs (3)
NEU/BIO 598: Neural Development (3)
MCB 555: Advanced Molecular and Cellular Biology (3)
BIO 543: Molecular Genetics and Genomics (3)
NEU 598: Neurodegenerative Disorders of the Aging Brain (3)
NEU 598: Genetics and Genomics of Behavior (3)
NEU 591: Biotechnology Viruses as Tools (3)
NEU 591: Data Analysis and Visualization in R (3)
BIO 514: Statistical Models for Biology (4)
School of Mathematical and Statistical Sciences
APM 530: Mathematical Cell Physiology (3)
APM 531: Mathematical Neuroscience I (3)
APM 532: Mathematical Neuroscience II (3)
APM 598: Introduction to Deep Neural Networks (3)
APM 494/598: Data Analysis in Neuroscience (3)
Department of Psychology
PSY 591: Neuroanatomy (4)
PSY 528: Sensation and Perception (3)
PSY 591: Neurobiology of Learning and Memory (3)
PSY 591: Neuropsychopharmacology (3)
PSY/NEU 598: Visual Cognitive Neuroscience (3)
PSY 591: Neuroscience of Attention (3)
PSY 591: Behavioral Neuroscience of Women's Health (3)
PSY 591: Advanced Neurobiology of Cognition (3)
NEU 591: Neurobiology of Social Behavior (3)
NEU 598: Brain and Emotion (3)
College of Health Solutions - Speech and Hearing Sciences
SHS 513 Neurophysiology of the Auditory System (3)
SHS 519 Auditory Pathologies and Disorders (3)
SHS 545 Speech Perception by the Hearing Impaired (2)
SHS 567: Neural Bases of Communication Disorders (3)
SHS 575: Aphasia and Related Neurogenic Language Disorders (3)
SHS 576: Neuromotor Speech Disorders (3)
SHS 598: Health Neuroscience (3)
At a Glance: program details
Interdisciplinary Partners
The program's interdisciplinary faculty consists of people from various schools and departments at ASU, and from outside organizations. Therefore, some faculty members are not physically located on any of the ASU campuses.
---
Degree Requirements
It should be noted this is an intensive degree that requires a full-time commitment from students. Students are strongly encouraged to contact advising to structure course layout.
Required Core
NEU 576 Advanced Cellular and Molecular Neurosciences (3)
NEU 556 Human Systems Neuroscience (4)
BIO 610 Introduction to Responsible Conduct of Research (RCR) in Life Sciences (1)
Electives or Research (10 - 21 credit hours)
See below for examples of classes
Other Requirements (~8 credit hours)
NEU 558 Neuroscience Journal Club (1) or other qualifying Journal Club
NEU 591 Research Seminar (1)
Research (12 - 33 credit hours)
Culminating Experience (12 credit hours)
NEU 799 Dissertation (12)
---
Admission Requirements
Applicants must fulfill the requirements of both the Graduate College and The College of Liberal Arts and Sciences.
Applicants are eligible to apply to the program if they have earned a bachelor's or master's degree from a regionally accredited institution. Regular admission may be granted to applicants who have achieved a GPA of 3.00 (scale is 4.00 = "A") or better in the last two years of work leading to a bachelor's degree and who are competitive in the applicant pool as evidenced by letters of recommendation. Particular attention is paid to research experience and overall preparation in problem-solving abilities as evidenced by previous coursework and research experiences.
Because this program draws on an extremely broad range of disciplinary backgrounds in recruiting students, there is no specific set of undergraduate course requirements other than those implied by the degree requirements described above. Most students are expected to have had coursework in biology, chemistry and math.
Applicants must have a minimum cumulative GPA of 3.00 (scale is 4.00 = "A") in the last 60 hours of their first bachelor's degree program, or applicants must have a minimum cumulative GPA of 3.00 (scale is 4.00 = "A") in an applicable master's degree program.
All applicants must submit:
graduate admission application and application fee
official transcripts
academic record form
personal statement
curriculum vitae or resume
three letters of recommendation
proof of English proficiency (if applicable)
Application Deadline
Applications are accepted between the open date, September 1st and close date, December 1st for consideration for the following August
Additional Application Information
The Neuroscience PhD program admits one group of students annually to start their program the following August
There is no guarantee that applications received after December 1st will be reviewed
In January, the top applicants will be invited to a recruitment event scheduled in mid-to-late February
You'll be notified of your admission status by April 15th
Review tips for applying
Desired Qualifications
Research experience
International students: TOEFL score of 100, or IELTS score of 6.5
To apply, follow the Apply Now link.
Neuroscience PhD Student Highlights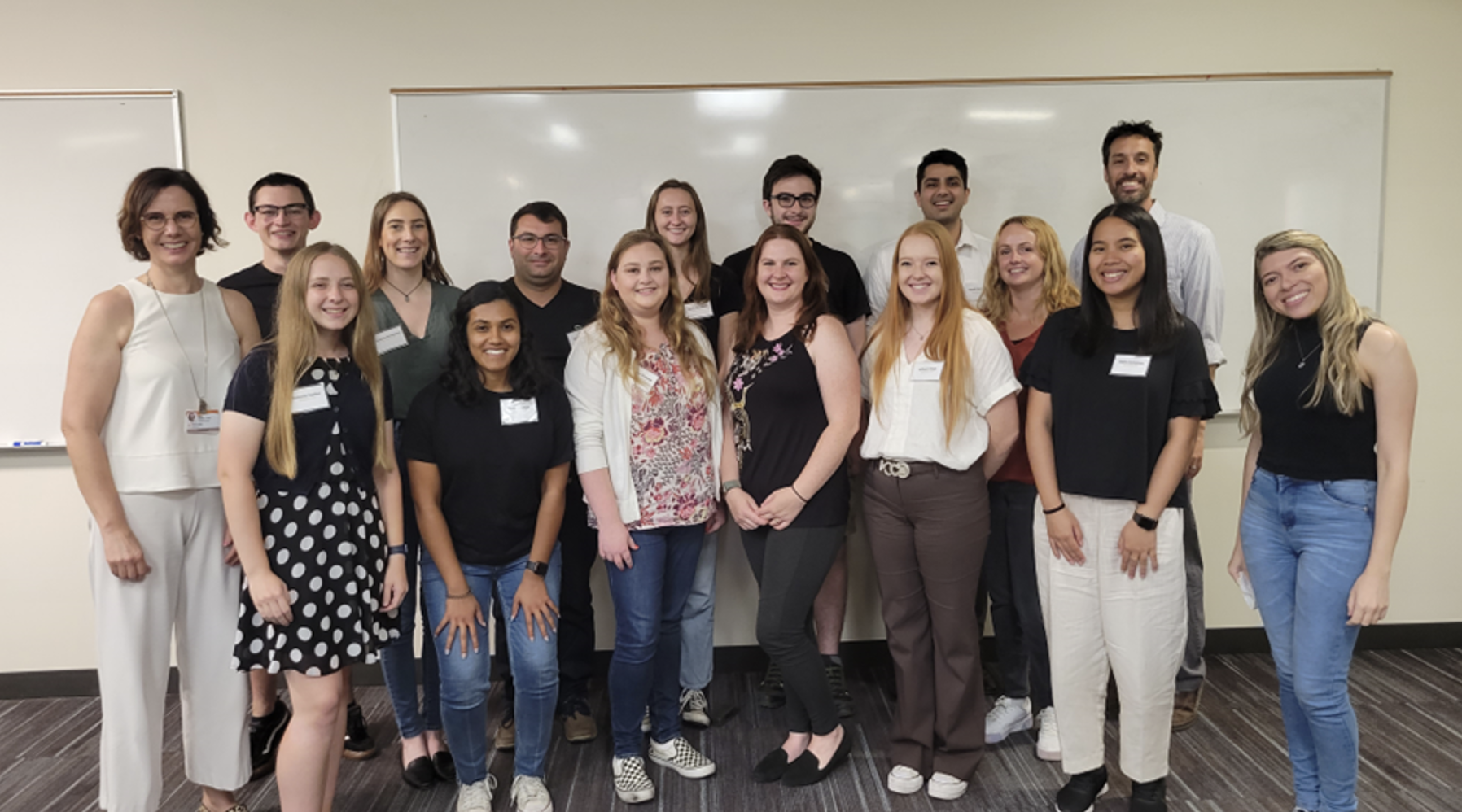 Welcome new Neuroscience PhD students!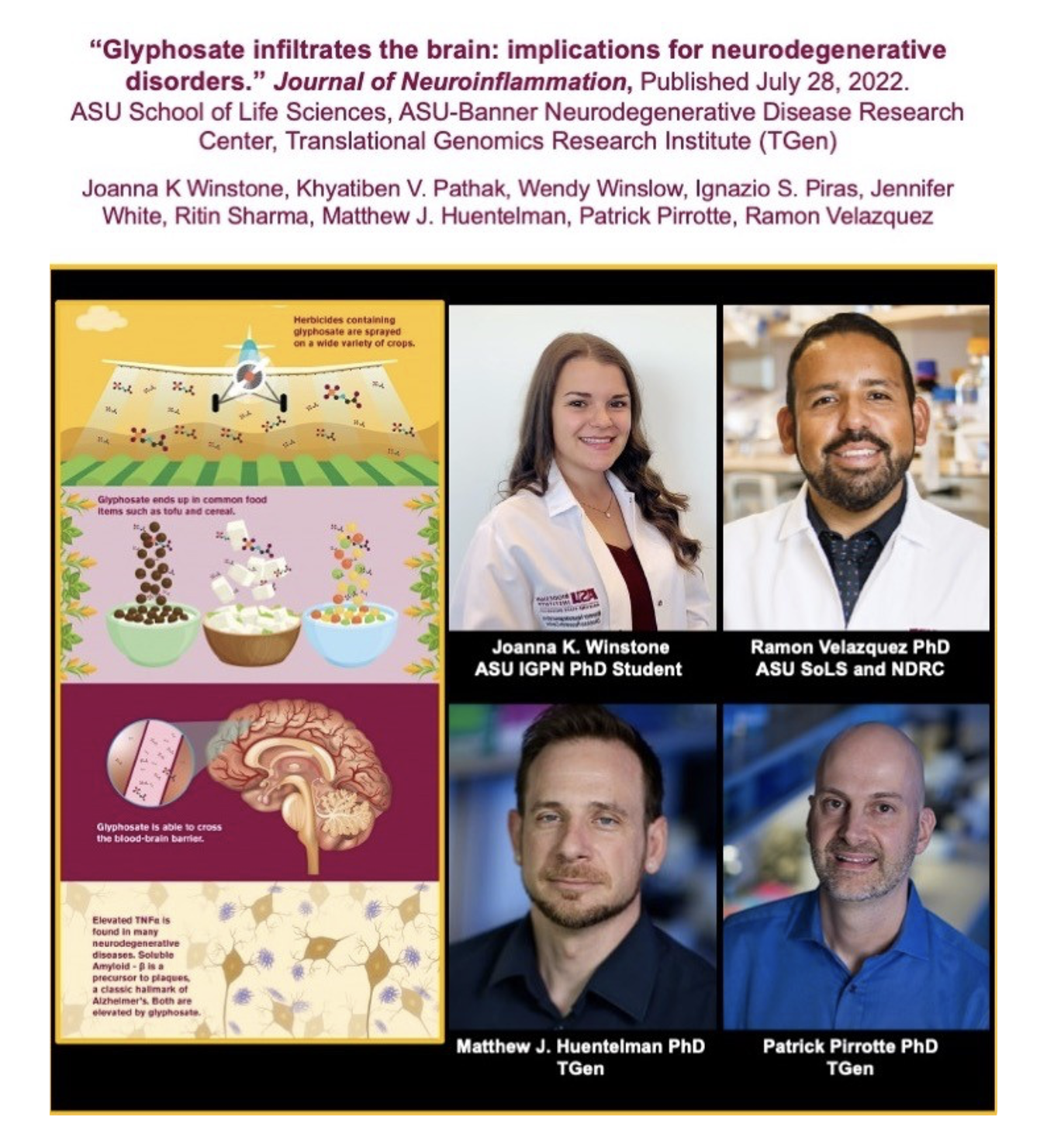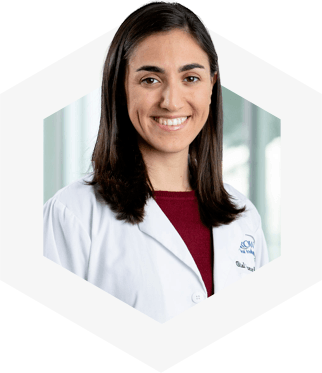 Costanza Lo Cascio
Costanza Lo Cascio was 1/9 students selected from candidates all around the world to present her thesis work at the IRCM Early-Career Scientist symposium.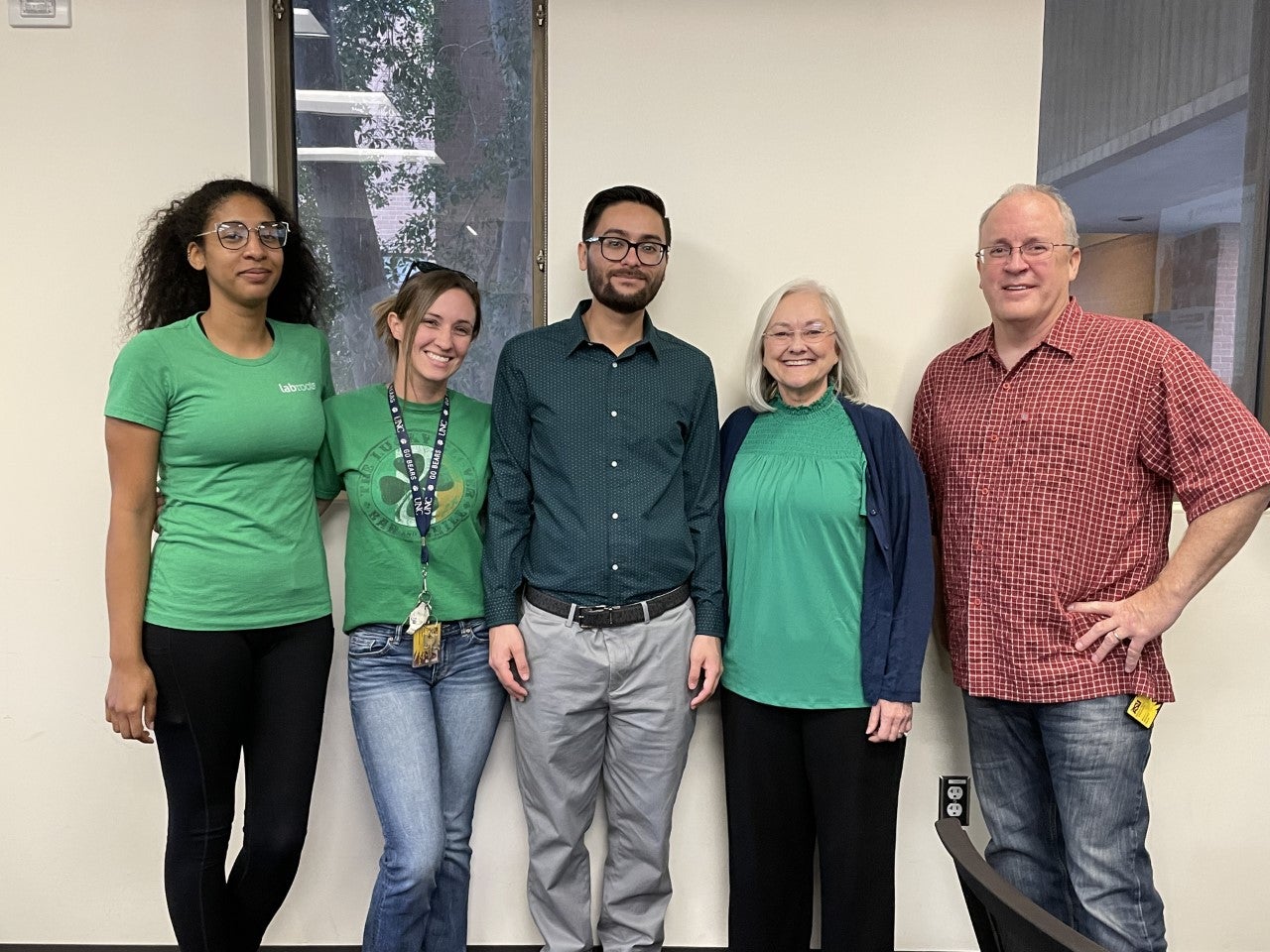 Mark Namba
Congratulations Dr. Namba for successfully defending your thesis "Preclinical Evidence for Intersectional Impacts of HIV and Cocaine Use Disorders on Behavior and Neuroimmune Function"!
(From left to right: Paula Overby, Jonna Jackson, Mark Namba, Janet Neisewander, and Foster Olive)
Global Opportunities
Global Experience
With over 250 programs in more than 65 countries (ranging from one week to one year), study abroad is possible for all ASU students wishing to gain global skills and knowledge in preparation for a 21st-century career. Students earn ASU credit for completed courses, while staying on track for graduation, and may apply financial aid and scholarships toward program costs. https://mystudyabroad.asu.edu
Program Contact Information
If you have questions related to admission, please click here to request information and an admission specialist will reach out to you directly.